In the trendy world, the tattoo is the more famous one. Most of the people want to put a tattoo in a different style. While planning to make a tattoo, you have to take care of some of the things. Some people want to make the tattoo immediately without having any plan.
If you have any skin issues or small pimples over the tattoo place, you have to wait until the skin gets clear. Otherwise, if you make a tattoo over small pimples may cause severe pain to you and sometimes it may cause other infections also.

Acne may be inflammatory or non-inflammatory depending on the skin. The acne is mainly caused due to some skin structural changes.  Different chemical and blockages cause acne. So the skin gets infected and also gets more sensitive.
If you make tattoos on skin with pimples, it may badly react to the tattoo ink.
How acne affects the skin?
The tattoo is just placed in the second layer of the skin only but it takes some more time to heal well. If your skin already has many issues like acne, pimples, irritation, or red marks, it will make the tattoo wounds get difficult to heal completely. In the tattoo process, healing is very important. Then only you can easily maintain your skin and tattoo safely.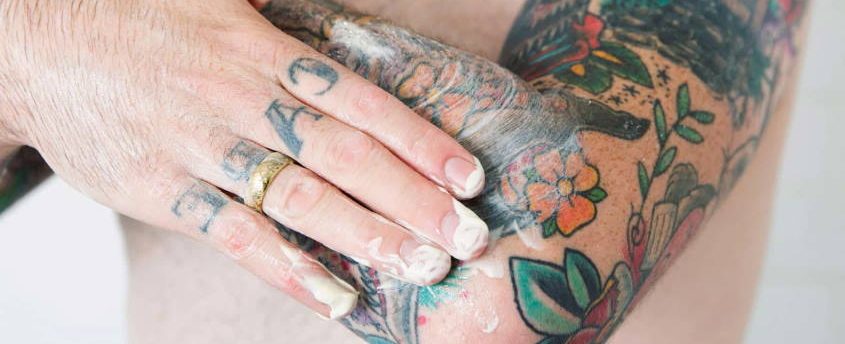 You have to openly discuss with your tattoo artist about the skin acne and plan based on their advice. If your acne appears temporarily, then you can discuss it with your tattoo artist and make a tattoo after getting clear skin.
If you are having severe acne all the time, you have to avoid that region for the tattoo. Because acne may cause severe issues during the tattoo healing time. So you have to avoid tattoo over acne.